Today I bring you a different post to what I've been doing… I think it could be interesting and it's a Top 8 of the best perfumes for women (for this summer 2020). Some are my basic fragrances, which I always have to have and others are some new ones that have fitted perfectly with me and have become TOP.
TOP 8: BVLGARI CORAL
It's been on the market for a few years, but when I decide to wear this fragrance it's because I feel like something light and fruity. Evoking the sun and nature.
TOP 7: NINA RICCI EDT
A classic, but leaves an elegant trail providing a very soft feel. With a sparkling and spontaneous exit… like a laugh. With a heart as sweet as candy. Delicious!
TOP 6: CH GOOD GIRL EDP LEGERE
We're going up in intensity, for those days when we like to feel our fragrance. A symbol of glamour and femininity representing a strong woman and her "joy of life". An informal elegance.
TOP 5: KENZO WORLD
Bold, spontaneous and surprising fragrance. The bottle already tells us many things about the fragrance and the TV ad even more, with its eye it tells us that everyone has a different point of view.
Very daring in mixing genres, styles and materials. Peony, jasmine and precious crystals from Ambroxan. An unexpected and addictive floral bouquet.
TOP 4: MON GUERLAIN FLORAL
Fresh floral fragrance. For those days when we want to captivate and feel very feminine, free and sensual with Jasmine Sambac combined with the freshness of Carla Lavender. A radiant fragrance.
TOP 3: NARCISO RODRÍGUEZ FOR HER FLEUR MUSC
For those brave, passionate and very elegant women. When the rose and the musk come together they symbolize the sweetness and the magnetism of this femininity we have by nature.
A gentle heart of musk (common note in all Narciso Rodriguez fragrances) surrounded by a warm bouquet of flowers where the rose is the protagonist.
TOP 2: LANCÔME – LA VIE EST BELLE L'ÉCLAT
This fragrance is very cool. Happiness is its main emblem, freedom, and it makes that happiness be shared with the wake we leave behind. It is fresher and lighter but sensual and addictive with the Orange Blossom.
TOP 1 WOMEN PARFUMS: ELIE SAAB LE PARFUM
My iconic fragrance that is not widely known, but for me it is one of the best. Radiant and addictive with the honey rose… One of the best and its duration is unmatched.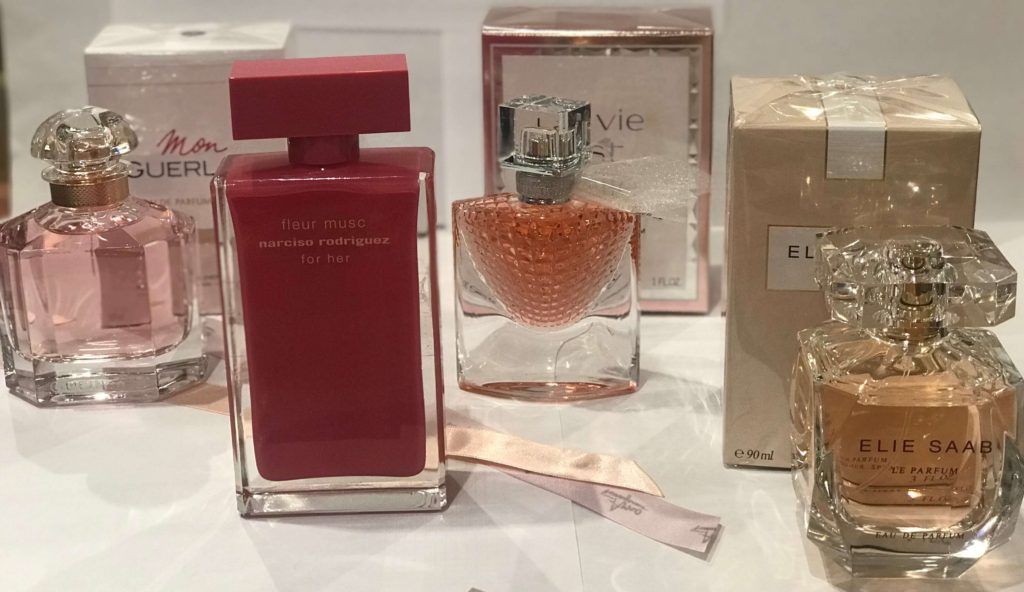 What's yours?